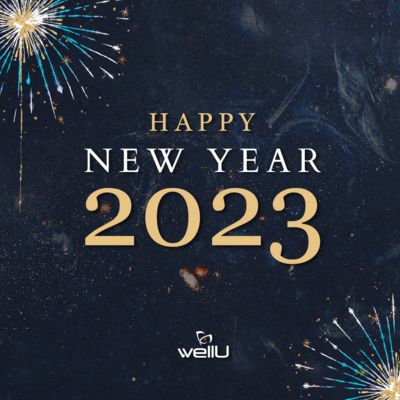 WellU wishes you abundance in the year 2023!
What is old shall leave once the clock strikes midnight. We shall leave all that is bad behind and let this time of change fill us with brand new positive energy. 2023 shall bring to you new adventures, goodness and strength. We wish you all that's best and all that's needed. We hope you achieve your aims, feel satisfied in both personal and professional life, undertake new challenges enthusiastically and feel happy every waking moment!
We wish abundance to every Aficionado, Customer and Business Partner of WellU!
Return to list