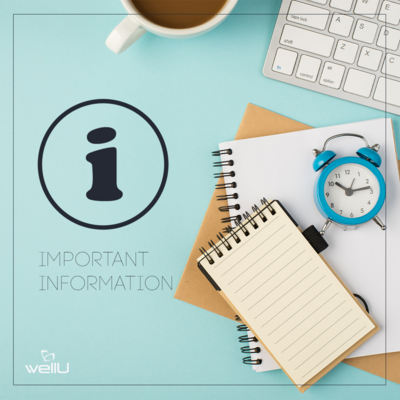 WellU office closed from 06.09 to 11.09
Attention: important announcement for WellU Clients and Business Partners and external service providers. Due to a business trip of the entire office WellU Team, the office will be closed from 06.09 to 11.09 and contact with all company departments will be difficult.
Orders will be forwarded for processing, but all company departments, including the marketing departments (Business and Customer Service Offices) of Poland, the Czech Republic , Slovakia and Italy will be closed during this time.
Thank you for your understanding.
We encourage you to use the Help Desk (
www.help.wellu.eu
), which operates without changes.
Return to list