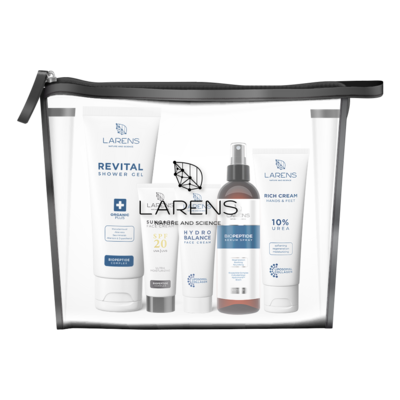 Travel-size Beauty Larens in full force
Already available! Every travel's reliable companion – Travel-size Beauty – is back in stock as a complete set after a temporary break.
After a temporary stock shortage of individual travel-size products of your favourite cosmetics, Travel-size Beauty is back in stock as a complete set starting today.
The complete set includes: Hydro Balance Face Cream 20 ml, Revital Shower Gel 75 ml, Rich Cream Hands & Feet 30 ml, Suncare Face Cream SPF 20 20 ml, Biopeptide Serum Spray 50 ml.
You can get the set for the price of 45 PLN / 9,9 EUR / 252 CZK / 10,98 GBP.
Enjoy your shopping, especially since the holiday trip season is approaching!
Return to list