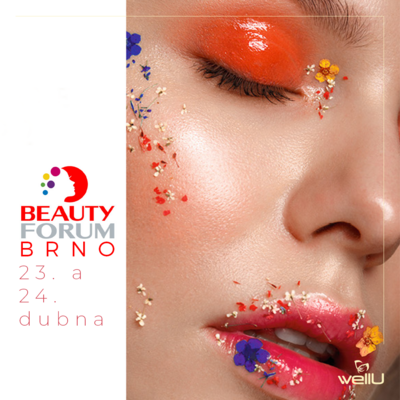 The next fair is before us! Beauty Forum Brno 23-24.04.22
Dear Beauty professionals and lovers, we are happy to announce that the Larens brand is back at Beauty Forum after a long break! The first after pandemic Brno beauty fair is taking place this weekend!
What will we see at Beauty Forum Brno?
In a modern exhibition hall, you will be able to admire exhibitors from all over the world, including our pearls Larens of Polish-Swiss origin. The two days of the fair have a vibrant programme. In addition, we have planned exciting interviews, advice and news from the world of beauty. The comprehensive offer of the fair is tailored to the needs of experienced professionals, owners, managers and employees of beauty parlours, and people planning to start their professional activity in the beauty industry.
Where to look for Larens brands?
During Beauty Forum Brno 23-24.04.22, you can visit the stands of Larens Colour and Larens Professional. You will find us in Hall G1, Výstaviště Brno. The fair welcomes participants and visitors at the following times:
Saturday - 23.4.2022 - from 10:00 to 17:30
Sunday - 24.4.2022 - from 10:00 to 16:30
Beauty Forum Awards 2022 Brno
It is a long-standing tradition for the Beauty Forum trade fair to express its admiration for all those striving to create innovations in the beauty industry. It is where advances in biotechnology are combined with practical opportunities to target human body processes that the Beauty Forum Awards 2022 Brno are awarded! This time in as many as six categories!
A professional jury of top-class experts will select the outstanding products from among the submitted nominees (single preparations, series and cosmetic procedures). This candidate is dominant/excellent in the given criteria.
We look forward to the jury's verdict!
---------------------------------------------------------
Attention, attention! Fantastic news straight from Beauty Forum Brno! The jury has just chosen the winners of the Beauty Forum Awards 2022 Brno ? ? The verdict is in! The Larens brand wins the award in the categories:
Best hair product - hair care
Best cosmetic product - skincare
Best Cosmetic Product - Body Care
Best Colour Cosmetic Product
The Best Organic Cosmetic Product / Biocosmetic
We are incredibly proud and touched ? ? And you? Are you happy?
Return to list