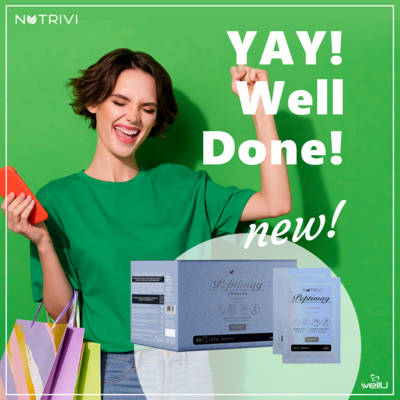 The magnetic success of Peptimag Complex!
Dear friends, congratulations, you have become the World Champions! We have been expecting a great sales success for the new dietary supplement, but what happened after the launch has exceeded our expectations and estimates. In less than 24 hours after the launch, more than 2,000 packs of Peptimag Complex have been purchased!
Your shopping carts are full of products and our hands are busy. It is just as it should be after a product launch! We know that you are impatiently looking out for the delivery courier who delivers your parcels from WellU with the new Peptimag Complex. However, we would like to ask for your consideration. Our experience tells us that with such a large number of orders, slight delays in parcel delivery are possible.

Return to list