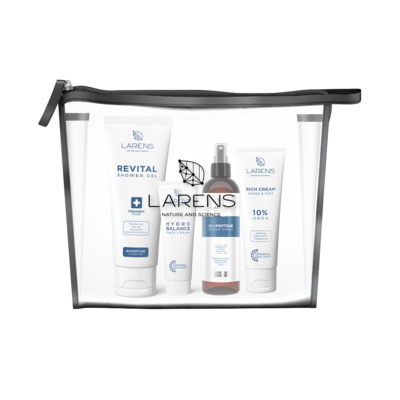 Temporary content change in Larens Travel Sets
Dear customers, due to a temporary stock shortage of the small version of Suncare Face Cream SPF 20, the composition of the Larens Travel Set will change.
Currently, in the travel beauty bag you will find: Larens Biopeptide Serum 50ml, Larens Hydro Balance Face Cream 20ml, Larens Peptidum Rich Cream Hands & Feet 30 and Larens Peptidum Revital Shower Gel 75 ml.
In addition to changing the contents of the travel vanity case, the price of the product is also changing, which will temporarily be € 9,00/£8,78.
The change is temporary; we will inform you as soon as the mini version of Suncare Face Cream SPF 20 will return to the Travel Set lineup.
Return to list