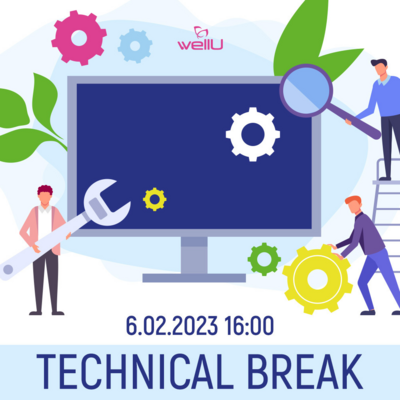 Technical break in of the wellu.eu website: 6.02, 4:00 PM
Dear WellU customers & business partners!
Today at 4:00 PM we will carry out modernization works in the system, which will take about 1h. If you have planned to shop on wellu.eu between 4:00 PM and 5:00 PM, we kindly ask you to modify your plans, thank you for your understanding!

Return to list