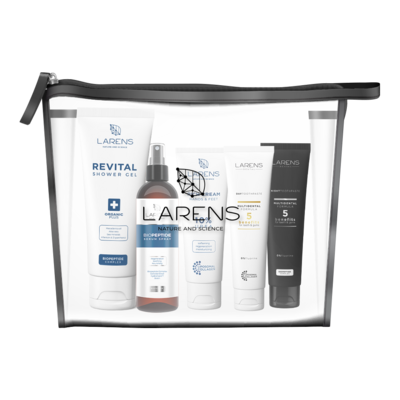 Refreshed Travel-size Beauty set
Dear Clients, starting today, the trusted companion of every holiday trip – the travel set of our Larens cosmetics – will be available with a new composition.
The refreshed travel cosmetic bag includes:
Larens Biopeptide Serum 50 ml, Larens Dental Day Tooth Paste 30 ml, Larens Dental Night Tooth Paste 30 ml, Larens Peptidum Rich Cream Hands & Feet 30 ml and Larens Peptidum Revital Shower Gel 75 ml.
The price of the set remains unchanged.
Let's start shopping – the holiday season is on!
Return to list