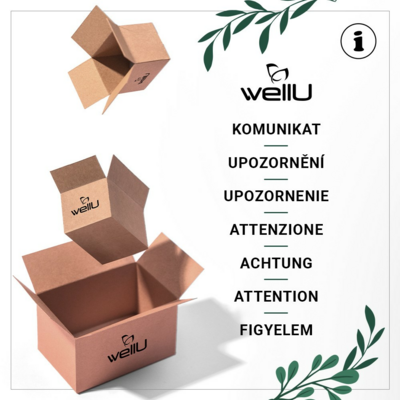 Possible delays in shipment delivery
The busiest months of the year for online sales are fast approaching. Your shopping carts are full of products and our hands are full. This is as it should be!
We know that you are eagerly awaiting a package from WellU, but we ask for your understanding. Despite the implementation of solutions to streamline our work, experience tells us that slight delays in order processing are possible.
Do you care about a specific delivery date? Be precautious and order today what you were supposed to order tomorrow!
Return to list