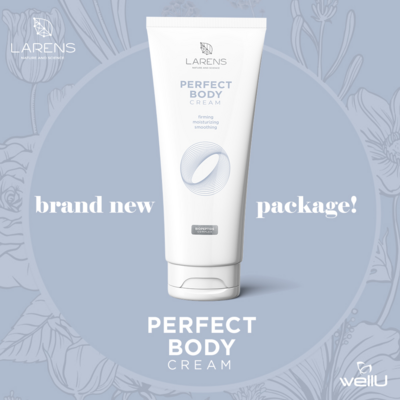 Perfect Body Cream in a convenient tube
From today multifunctional body lotion, You can buy the Perfect Body Cream in a new, better packing that will allow you to use the cosmetic to the last drop.
To meet the expectations coming to us from our strategic Business Partners regarding the poacking of Perfect Body Cream, we decided to change the existing pump bottle to a more practical, handy and efficient tube.
The change is due to the consistency of the product didn't flow down the walls of the pump bottle, and so the pump could not extract it.
In addition, the new solution is in line with the near zero waste concept.
It should be added that a change in the product's packaging does not mean a change in its price – it remains the same as before.
Return to list