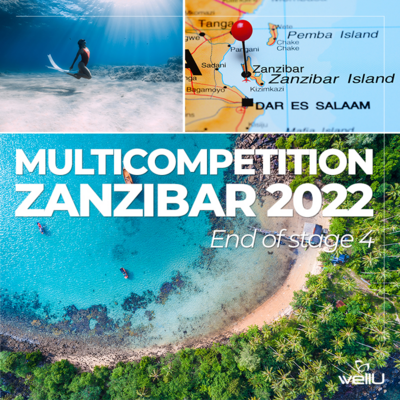 Multi-competition 2022 – we are approaching the end of stage 4
Phew, how hot! Are you thinking about a foreign holiday? It's great because we have a way to be physically in a paradise on earth, stunning with the smell of spices and heavenly views.
Tropical climate, pristine white beaches surrounded by emerald sea and captivating fauna and flora will make Zanzibar – the place to which we invite you – remain in your memory for a long time. On Friday, July 1, 2022, the 4th stage of the Multi-Competition ends. What does this mean?
The time to act is right now!
Traditional multi-competition
The competition ranking of stage 4 shows that
arabellafashion
already have a voucher in their pocket, and
hladikovae,
oskar_poliszuk,
i-vita
and
novaclinic
are one step away from the voucher. 5 vouchers from the entire Multi-Competition are a free ticket for an accompanying person for this wonderful trip!
In the whole ranking of the Multi-competition
arabellafashion
leads at the moment with points ensuring the classification in Zanzibar. And this is where it gets crowded...
Over 150 points in the general classification:
Now all they have to do is stay in the top five.
Will someone soon overtake the favorite and threaten the first position? Who will enter our winning five?
Multi-recruitment competition
What's up with the new edition of the Multi-Competition? Two people have already scored the required number of points qualifying for the trip. They are
Mariusz Majewski
and
Tomasz Solecki
. Congratulations! Reminder! To win a trip to Zanzibar, it is enough to take one of the first 10 places in the ranking (with a minimum of 400 competition points).
--
The prize guaranteed for people who scored the required number of points in the fourth stage is GLA Face Cream 50 ml.
On Saturday, July 2, we open the last, fifth stage of the Multi-Competition. It's time for the fiercest competition. Things are going to happen!
Return to list