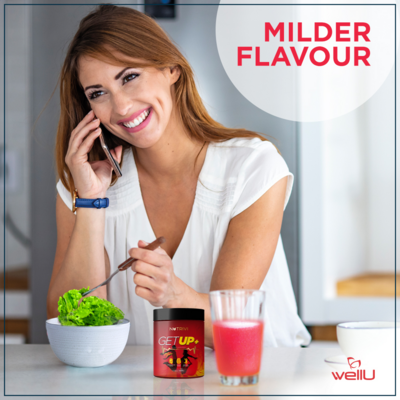 Quick energy boost in good taste? No problem! Coming to the rescue is our reliable Get UP+, a Nutrivi brand dietary supplement that will be available in slightly milder flavour from today.
Get UP+ dietary supplement is a formulation that helps reduce tiredness and fatigue thanks to the impressive dose of selected active ingredients containing a vitamin complex, guaraná and fucus extracts, and magnesium.
At the request of our strategic Business partners, we have decided to reduce the amount of flavourings in the product, which slightly altered the flavour of Get UP+ – it's milder than its previous version.
Still, this alteration does not affect the change in the composition of active ingredients responsible for the effect brought by the supplement – they remain the same.
Search the WellU online store for the product!
Return to list