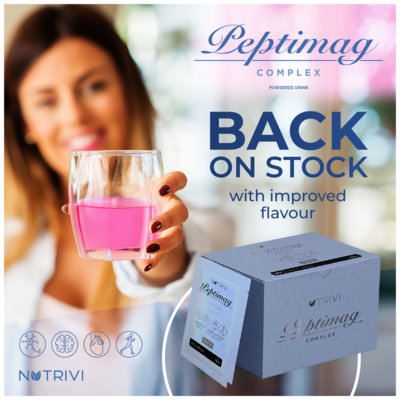 Great Comeback, New Flavor - Peptimag Complex
Late August brings good news at WellU. Here's one of them! We have expedited the re-stocking of Peptimag Complex dietary supplement that had been announced for mid-September. As of today, it is available in the store and buzzing with excitement to jump into your shopping carts.
The product has just returned to stock after a holiday absence. In response to suggestions from the brand's strategic business partners, the Peptimag Complex dietary supplement has a redefined taste with less sweetness and a subtle sour note. We have reduced the amount of stevia in the flavor formulation. We believe that the new unveiling will be equally popular with customers.
Return to list