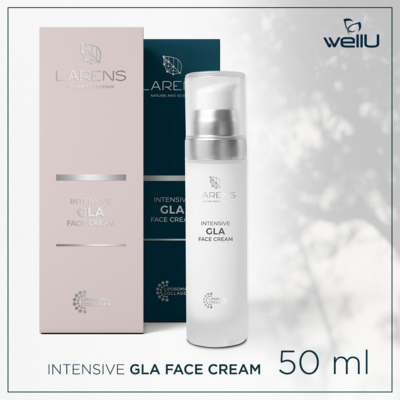 GLA Face Cream again in a 50 ml bottle
Dear Customers and Business Partners! We want to inform you that one of your favourite skincare cosmetics, GLA Face Cream, will be available again in a 50 ml package from today. It will replace the limited version in 30 ml bottles.
GLA Face Cream, a cream with an ultra-rich, creamy formula designed for the care of mature skin, returns to its previous, more economical 50 ml packaging, which will allow you to enjoy your favourite cosmetic for longer.
*Attention! With the withdrawal of the previously available limited and smaller version of the cosmetic in a 30-ml bottle, which was available in our online store at a lower price, the 50-ml version of GLA Face Cream returns to the regular price.
Please search for the product in our WellU store!
Return to list