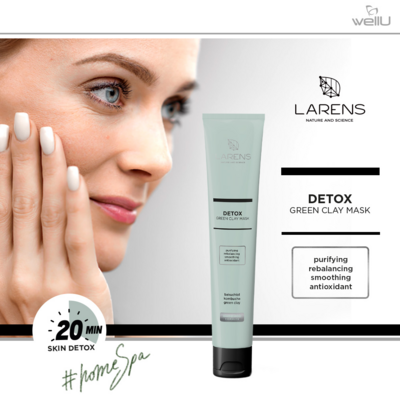 Detox Green Clay Mask – long-awaited premiere!
Starting today, the long-awaited Detox Green Clay Mask is available in the WellU's offer. All customers and WellU business partners can purchase it!
The glamorous season of carnivals is in full swing – isn't it a perfect time to impress others with your smooth, well-nourished and glowing skin? Are you looking for a product that will not only effectively (and quickly!) cleanse your skin but also provide it with essential minerals? If your answer is yes, Detox Green Clay Mask is perfect for you!
Detox Green Clay Mask is a detoxifying mask with green clay made for skin that requires cleansing, restoring balance and healthy skin colour.
Just apply the mask on your face and around the neckline area, then leave it on for 20 minutes – this home treatment will restore the balance and healthy colour of your skin.
Watch the video and learn more about the Detox Green Clay Mask:
Order, try it out and glow! See the product >>>

Return to list