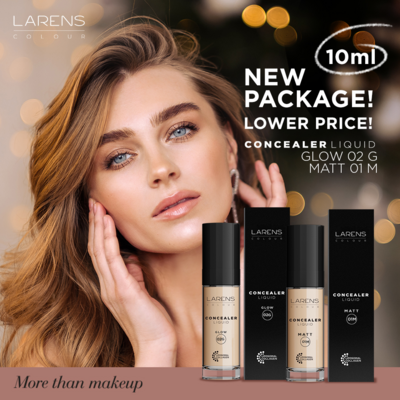 Another shades of Larens Colour concealers are available in new capacities
Dear Customers and Business Partners! We would like to inform that as of today, another two shades of Larens Colour Liquid Concealer - Glow 02G and Matte 01M - will be available in new, smaller and more practical bottles of 10 ml.
We already informed you about the package change in the previous notice which can be found HERE >>>
We would like to remind you that the change of package capacity to 10 ml entails price reduction.
Let's start shopping!
Return to list