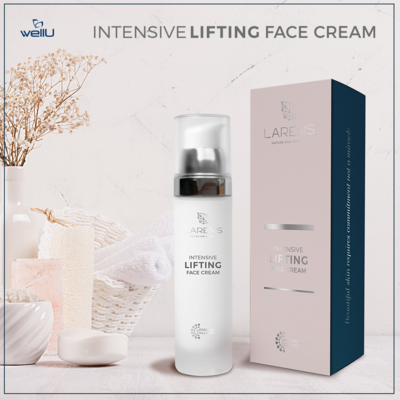 A slight change in the packaging of Lifting Face Cream
A slight change, but a change nonetheless! One of our classics - Lifting Face Cream, starting today in gently altered, temporary packaging that brings a touch of glamour.
Lifting Face Cream is an intensely lifting cream for mature skin containing the iconic Liposomal Collagen Complex - a complex of natural fish collagen peptides in liposomes.
Until now, the cosmetic packaging has been matte; from today, you will notice a slight change. Opening the carton with this product, you will find a bottle with a slightly shiny collar connecting glass with a pump.
The rest of the packaging, but above all, the unique formulation of Lifting Face Cream you love so much, remains unchanged.
Look for the product in the WellU online shop.
Return to list