Success Story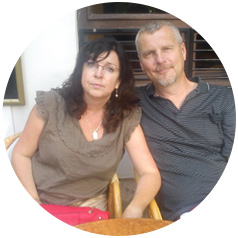 Daniela i Milan Majer
WellU - How did it start? We learned that a whole new project on a European scale is starting. We didn't hesitate even for a moment and went to the first informational meeting with the business owners. Great things began to happen! The WellU project took on an increasingly specific form and expanded the product range. In 2011, the long-awaited NUTRIVI line appeared. At the end of 2012 people started speaking about peptides - this moment was a time of breakthrough for the growth of OUR business. The first studies on the actives of peptides appeared, confirming their almost miraculous effect on our body. We literally absorbed the lectures of Prof. Frydrychowski, talking about the positive effects on the ageing of cells or the homeostasis of the body. The year 2013 was another milestone: "fantastic" marketing, the autoprogramme and training systems ensured us a place among top MLM systems! These memories are very important to us. Joint meetings, people's delight with our products which helped them solve their health or aesthetic problems, the joy of business partners who obtained their first commissions. These are the pieces that make up our road to success. We love the great atmosphere at WellU. It is precisely these moments that strengthen our faith in the future. We know that we are with the right people in the right place.
Daniela i Milan Majer
Vice President WellU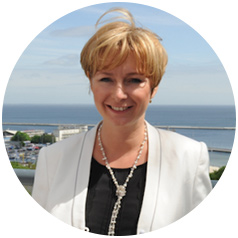 Mirka Antonów
I come from Szczecin. For twenty years I have achieved professional and financial success working as a Chief Accountant, Manager and Chief Financial Officer. Simultaneously, I was an academic staff member of the University of Szczecin and I gave lectures in the fields of accounting, finance and financial analysis at the WSB School of Banking in Poznan, the Accountants Association in Poland and other places. At the same time my passion has always been alternative medicine and loved to train in this area. I have three children who I have always treated using natural methods. When looking for new solutions for atopic dermatitis for my youngest child - I happened upon the WellU Company. Mana Manowska presented me studies on the activities of peptides, and after using them I confirmed this in practice. I took part in the WellUnessu week (Metamorphoses 2013) and I had the opportunity to learn about the effectiveness of the products based on the inventions of professor Frydrychowski. I ppreciated not only the wide range of their action, but also the people who create the WellU Company. As a result the metamorphosis affected by my professional life, because I resigned from my existing career to fulfil my passion. I bought a bio-resonance and natural medicine office and became involved in cooperation with WellU. I liked this "way of life". The effectiveness and uniqueness of the products give you the opportunity to support the health of people who appreciate the need for supplementation and earlier used good quality products. Helping others and new relationships enrich our lives and make them more interesting.
Mirka Antonów
Director WellU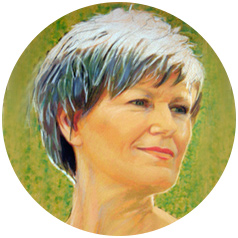 Elżbieta Kawulska
I am bound to Warsaw for 40 years and here I became the mother of three great children. They are my biggest inspiration in life. I love people and I am open to the world. I'm associated with WellU for 8 years, but at the end of 2013, after the training carried out by two great coaches - Rafal Pudyszak and Tomek Łapot, I became fully engaged in business. Just like a locomotive moves, all the wagons connected to the train follow it automatically - to my surprise it all happened so fast! I'm lucky to meet on my way exceptional people. They are the entire essence of my business. I am only a tiny puzzle piece which is a part of this beautiful puzzle called "WellU". I trust both the business owners as well as the creator of our products - Prof. Frydrychowski. I appreciate the open minds, broad vision of actions, professionalism, ethics and ... a sense of humour. For each person who attaches their personal success with this company - I'm keeping my fingers crossed.
Elżbieta Kawulska
Vice Director WellU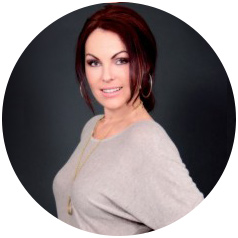 Lucia Frtusova
My name is Lucia Frtusova and I am from Bratislava, Slovakia. Before I began to cooperate with WellU I worked for 7 years as a representative of a certain company in Slovakia. I learned about the company from my mother who cooperates with WellU right from the beginning of its existence. For me as a person the most important thing is FREEDOM ... the ability to choose and decide for oneself - this is really priceless. I don't know anything else which would give the word freedom more meaning than WellU.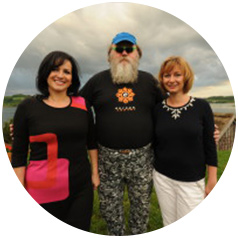 Marek Banaszek
My first contact with MLM was in 1992. I have experience in participating in many MLM's. How to succeed? Use WellU products. Fall in love with WellU products and recommend them. Find two active Business Partners, help each of them find two active Business Partners, who will each find two active Business Partners ... and so on. Be consistent in action. Accept the company's business concept (career path, commission plan, promotional activities, etc.) Enjoy what you are doing. Support and wish everyone success. WellU - here your dreams come true!
Marek Banaszek
Vice President WellU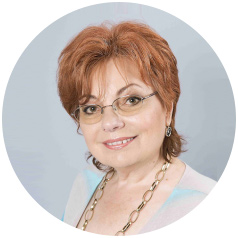 Helena Hošková
WellU - a company with the heart. When someone asks me why do I work with WellU, I have a simple answer: because it is a very "human company". In WellU I found everything that I consider important, meaning. People who make up the company put their hearts in it. We are working with world class products which help to keep your body in perfect condition on the outside and from the inside. Co-workers and colleagues with which we have very friendly relationships. And finally, a great atmosphere of cooperation. All that I can share with people. I think that very few people can say that they have such great working conditions as we do at WellU. Together we can create a team that operates in different parts of the world and due to technology we can communicate, share experiences and support each other. This activity is incredible thanks to people putting their emotions into it and based on relationships that do not exist in classical business. While working with WellU I have met exceptional people who are climbing the career ladder and I can support them. I believe that in the coming years WellU will be a world known company inspiring others.
Helena Hošková
President WellU
Mana Manowska
As each person associated with MLM I was once "green", a person who had no idea concept of "what it is" and guided by stereotypes such as "is it a sect or not" and fear that "this is not for me because I would die if I had to speak publicly". The turning point for me was the so-called "life turn". Nothing stimulates life changes as a situation in which one can't go back any longer and is determined to act. Before I came to WellU I worked with several companies - always in the cosmetics or health industry. I have a comparison, so that I can confidently say that this is an outstanding company. It's just like love - you meet that someone special and you feel that you want to spend the rest of your life with that person. Spend the rest of your life, and not to grow old, because with WellU products - this would be very difficult What is the most unique in Well? For me it is the company's philosophy that is shown in the name: "Well" - which is good. "U" - meaning YOU. Everything which creates the company - the products, remuneration plan, career path - are there for you to simply live better. WellU is much more than the best anti-ageing products in the world, quick earnings and exciting incentives such as cars, trips, etc. It is a lifestyle, but also the idea for yourself and the possibility of self-improvement through a unique training system and development of skills. To give other people a CHANCE which WellU offers is a mission, fun and opportunity for life to simply have colour and flavour. This is my choice.
Mana Manowska
Vice President WellU