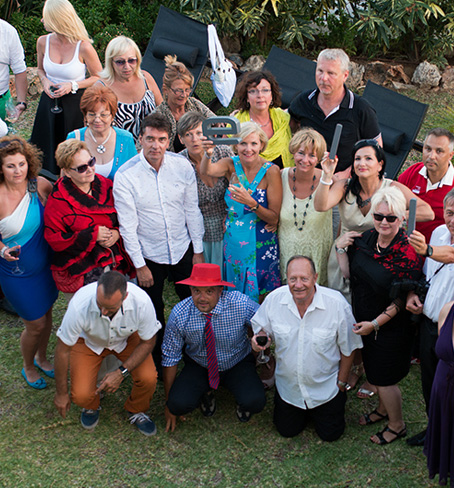 WellU is a global organization, working in multi-level marketing system, with the goal to permanently improve the quality of life for the members of this community in the spheres of health, beauty and finances
The functioning of WellU is driven by the cult of life in its best and most intense form. A healthy and beautiful life in accordance with our beliefs and values. This company, in the opinion of the founders, is the last venture of their lives.
Their conviction bonds the solid foundations in the form of the highest quality and effectiveness, driven by the ongoing process of training and development, an atmosphere of general trust, with man and his aspirations taking a place in the very heart of the business.
The essence of WellU is encoded in the name of the organization. WellU is an abbreviation for the English phrase "Well You", meaning "YOU, as a member our community, in good physical, mental and financial condition".
WellU's values
Innovative Nutrivi nutraceuticals are the source of sustainable youth and health. The synergy of biopeptides, amino acids, fruits, vegetables, herbs and other active ingredients creates a unique panacea for ageing.

Specialized Larens cosmeceuticals are WellU's answer to the ticking biological clock. And it is also a non-invasive alternative to the blade of a scalpel and aesthetic surgery. Learn about our prescription for an appearance untouched by time and accept the invitation to the world of revolution without a scalpel.
Cooperation with WellU allows you to achieve a balance between professional and private life. Work will not interfere with your passions and plans, because you manage your own time.
WellU is a unique opportunity to create your own business and create the surrounding reality. With WellU everyone can achieve success, financial and time freedom as well as improve the quality of life.