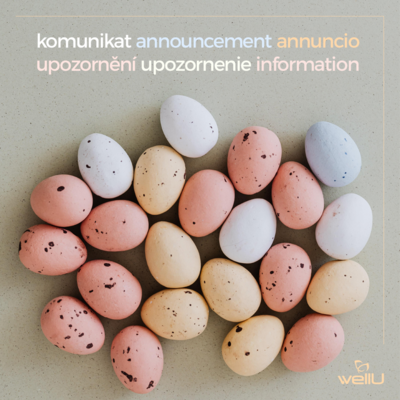 Working hours: Easter time
Dear Clients and Business Partners! We inform that on Friday 2 April and Monday 5 April all offices of WellU will be closed. On the Holy Thursday (1 April) we work until 14:30.
The orders on Thursday and Friday will be executed without any changes.
Please contact us as soon as possible in all the issues related with the services provided by us.
We have a Spring message for you:
Do today what you planned to do tomorrow! :)
We wish you sunny, spent with the closest Family, healthy and peaceful Easter!
Return to list