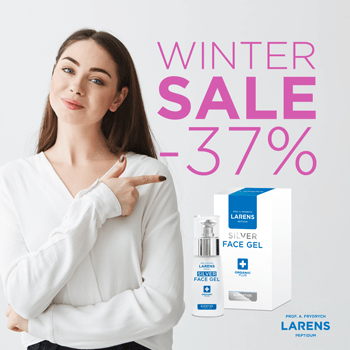 Unmatchable price of the Silver Face Gel!
The time has come for the next one of our Winter Sales. To compensate for the Repair Gel being temporarily out of stock we've decided to offer you its perfect replacement:
the Silver Face Gel, at the unmatchable price! Starting now (until stock lasts or until cancelled) you can buy this cosmeceutical with a 37% discount.
We are also changing the 100p. gift - from now on it will be our iconic Peptide Serum 250ml.

The Repair Gel will grow to be twice the current size (200ml) and thusly changed will come back to the store in the second half of February to be placed on a special, long-term offer - new volume at the price of the old one (200ml at the price of 100ml).


In the meantime, we encourage you to visit our store, where yet another surprise is waiting for you - the traditional SlimFood Classic 20% cheaper!


Return to list