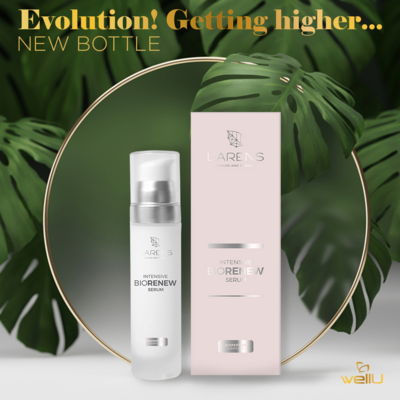 The premiere - Bio Renew Serum in a new package!
An innovative serum with a rich, 100% natural composition, from today available in the WellU offer in a new airless bottle with a pump and in a new box.
Evolution! Getting higher…
No air enters the bottle - protection against the growth of microorganisms and the oxidation of ingredients.
The cosmetic does not come into contact with your hands; harmful microorganisms will not get into the serum.
Ease of use - the cosmetic can be applied from the bottle even by holding it upside down.
The packaging ensures the highest quality of the product at all times of use.
Zero Waste! - you can use the cosmetic up to the last drop.

Eco-solutions - easier to recycle
An elegant frame for the Larens brand.
Return to list