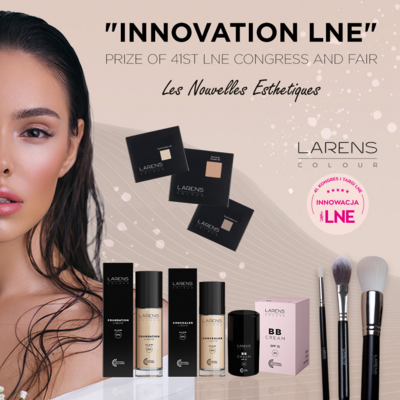 The "LNE Innovation 2021" for Larens Colour line!
Our Larens Colour line has just won the "LNE Innovation 2021" award.
The award from the editorial team was received on stage by our Director of Distribution Development, Rafał Pudyszak.
Since 2016, the LNE Les Nouvelles Esthetiques Magazine has followed the unique tradition of awarding innovative professional products from the cosmetology industry. The innovative products of the season set new directions for the development of the beauty industry. We are extremely proud!