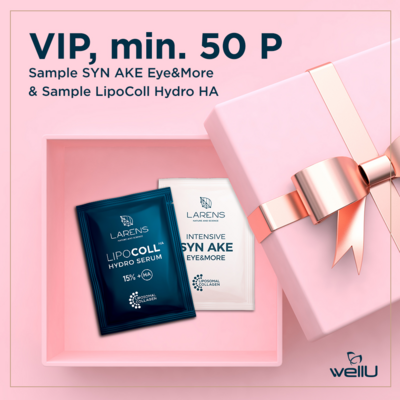 Testers LipoColl HA Hydro Serum and Syn Ake Eye & More NEW in VIP orders
From today we add an extra free gift to min. 50 point orders placed by Business Partners with VIP status (in the Premium Class program).
Each 50 point VIP order will include the LipoColl HA Hydro Serum tester and the Syn Ake Eye & More tester. The free gift action will last until the promotional product stocks are exhausted.

Return to list