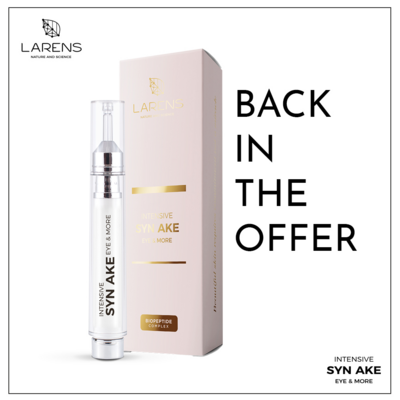 Syn Ake Eye & More 15 ml back on sale!
Awarded with the title of Kultowy Kosmetyk 2018, Larens Syn Ake Eye & More point serum under the eyes and for mimic wrinkles returned to the WellU offer after a short period of unavailability.
The shortage of goods was connected with delays in the production and delivery of the characteristic Syn Ake packaging, which would be difficult to replace with an alternative jar.
The favourite cosmetic of many of you is available now. We strongly encourage all fans of our product to buy it!
Return to list