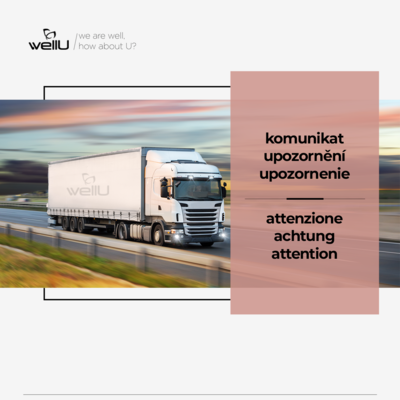 Stopping shipping of parcels to Great Britain
Dear Business Partners! We would like to inform you that in relation to the continuously evolving situation concerning the flow capacity of the Channel Tunnel, we have been forced to stop accepting orders that are addressed to Great Britain. This resulted from border closure by the French government.

Soon the French government will decide if the isolation will last longer. We are closely following media reports and official government communications. As soon as the situation changes, we will inform you immediately about the renewal of accepting orders from Great Britain.
It is still possible to accept orders from persons registered in the UK zone, if the parcels are addressed to places outside the United Kingdom. We encourage all those who want to and have such a possibility to send WellU products directly to their friends, family and Clients.
If you live in Great Britain and placed an order – please contact us. We may stop your parcel or cancel it and return your money.
We hope the situation will soon stabilize. We are with you! We sent you lots of warmth. Take care of yourselves and your loved ones!
Return to list