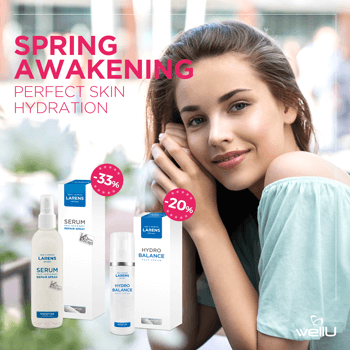 Spring awakening - perfect skin hydration up to -33%
The end of the promotion - 13.4. (23:59)!
The fourth edition of WellU's spring promotions is dedicated to the basis of skin care - moisturizing. Because moisturized skin is a strong, healthy and beautiful skin.
This is a duo irreplaceable in regaining and maintaining a proper level of moisture in the skin,
Universal, ultramoisturising cream with a complex of natural fish collagen peptides, designed to care for all types of skin. The advanced formula deeply nourishes and moisturizes the skin.
A revolutionary serum peptide for the body and hair. A multifunctional cosmeceutical that strongly regenerates and nourishes the skin and hair. Provides long lasting protection against external factors. The serum has a soothing and repair effect.
Catch the Spring sunrays together with the offer, it's valid while the stock lasts or until cancelled.
Return to list