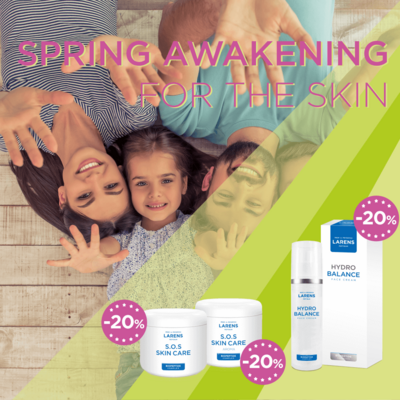 Spring awakening for the skin 20% cheaper!
Offer valid only till Friday 23/03 to 23:59*!
We are delighted to welcome the first breeze of the Spring aura. Together with the gentle wind we are preparing our skin to welcome warmer, sunnier days, offering it what it needs most after the long winter: hydration or anointment and regeneration.
There it is: a Spring offer that you all waited for, perhaps as impatiently as you were awaiting the Spring itself!
You can now buy your favourite products

20% cheape

r*!
Catch the Spring sunrays together with the offer!
*Offer valid while the stock lasts or until cancelled.
Return to list