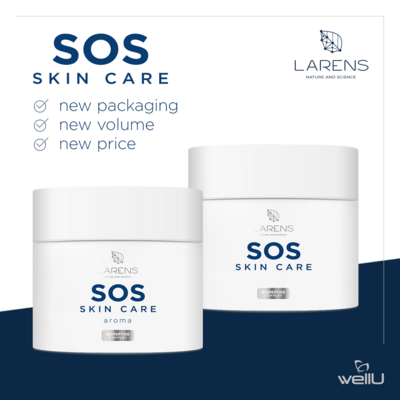 SOS Skin Care - new packaging, new volume, new price
Your favourite family cream SOS Skin Care is about to get new, freshen looks and packaging.
A new, elegant jar, already known to you from the coffee line, contains 150 ml of the product.
The reduced volume has also decreased the price, now SOS Skin Care in Aroma or the fragranceless versions will cost you
19,75 € /
17,00 £
(retail price, points value: 4,5 P).
Return to list