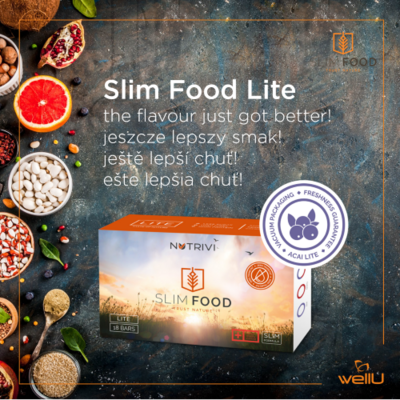 Slim Food Lite - the flavour just got better!
The September's premiere - Slim Food Lite with an extra dose of fiber, plant protein and richness of healthy fats excluding the trans ones, will become tastier.
As it often happens with the premieres, the first batch of the new product is a kind of a test of your taste, in this case - quite literally. We listen to your voices and value your opinions, therefore we worked on a few changes to make sure that the next batch of the Slim Food Lite Acai and later Cherry, become even tastier. Our play with flavour happened without any changes in the composition, so the precious nourishing value will not change. We hope that this "flavour hype" will prove to your liking, Slim Food fans!
The new version will be available for purchase starting on 18/11/2019.
Return to list