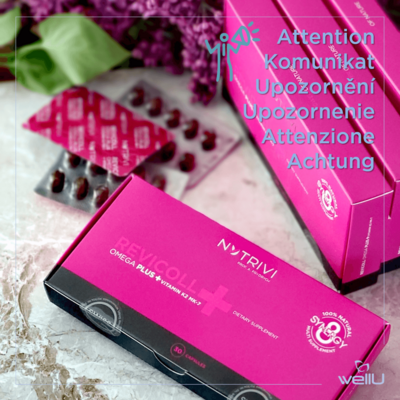 Revicoll Omega Plus 30 capsules gets discontinued
A dietary supplement
Revicoll Omega Plus+K2MK7
is available in two sizes - 30 and 60 capsules.
Due to the significantly greater interest in larger packaging, we decided to discontinue the production of the 30-capsule "
Revicoll".
The smaller packaging will remain on sale until stocks last, while the availability of the "
Revicoll"
60 capsules remains unchanged.
Return to list