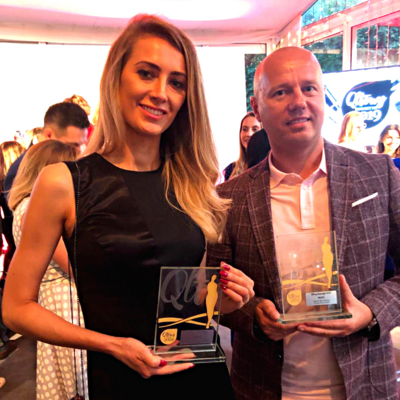 Qltowy Kosmetyk 2019 - a double victory!
On June18 in in Warsaw we took part in the award ceremony of the 23rd Qltowy Kosmetyk contest organized by the Kosmetyki magazine. Last year we returned with the title of Qltowy Kosmetyk 2018 for Larens Syn Ake Eye & More. This time, we were nominated in two categories - "face / masks" and beauty treatments -

and won both awards!
We were awarded the title of

Qltowy Kosmetyk 2019 for our innivative BioRenew Tissu Face Mask.

The second prize in the category of "cosmetic treatments" was won by our new
facial treatment
Bio Renew Larens Pro Lift.
We are extremely proud because these awards provide yet another proof of the high quality and great effects of our cosmeceutics.
Qltowy Cosmetic is a prestigious plebiscite, which for the 23. time now took assessed cosmetic preparations that have appeared recently on the market. The strength of the competition is the professional jury, which for years is made up of market experts, dermatologists, connoisseurs of good cosmetics and trade experts.
Return to list