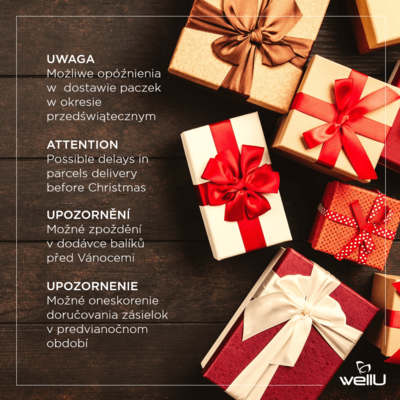 Possible delays in parcels delivery before Christmas
As usual, in the pre-holiday period, the delivery companies have hands full of work. Despite the implementation of solutions improving work during this time, there may be slight delays in the delivery of shipments, which we kindly inform you, asking you to take these circumstances into consideration when placing orders.
Thank you for your understanding!
Return to list