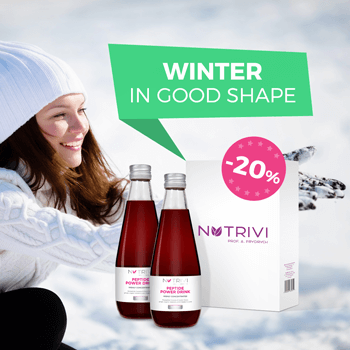 Peptide Power Drink winter sale - buy 20% off starting today!
We have good news for you:
we are starting our winter sale for Peptide Power Drink - 20% off retail price!
Catch this opportunity and welcome winter in good condition and health!

Peptide Power Drink - is the only nutraceutic available on the market containing the highest concentration of collagen, peptides and amino acids. Peptides and amino acids contained in Peptide Power Drink play an important role in the metabolism of the body, by providing it with essential nutrients. The composition of peptides and amino acids makes the tissues of the joints stronger and flexible. The drink also has a positive influence on ligament, tendon and bone tissues.
Return to list