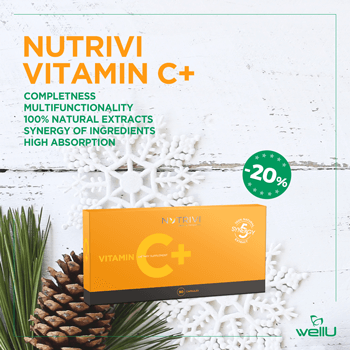 Nutrivi Vitamin C+ winter sale - buy 20% off starting today!
The end of promo-action 4/1/2019 (11:59 PM)!
We have good news for you:
we are starting our winter sale for Nutrivi Vitamin C+ 90 caps. - 20% off retail price*!
Catch this opportunity and welcome winter in good condition and health!
The offer is valid while the stock lasts or until cancelled.
* -20% point value
Return to list