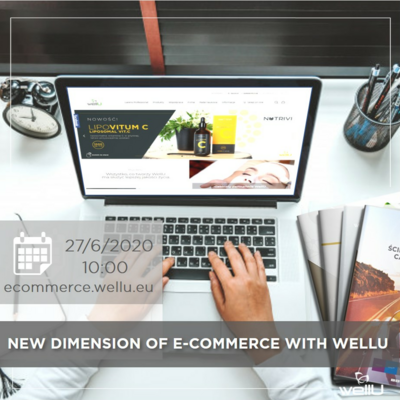 NEW DIMENSION OF E-COMMERCE WITH WELLU
On that day we will present… business premieres! Do you want to know what kind of
new tools
we will be extending to you in order to help you develop your WellU business? You have to join us!
We wanted to do everything for this event to be a live one, but as we all know, that is not possible at this moment. However, our pace is not slowing down, quite a contrary - it accelerates. That's why we have decided to organize this
meeting online
, to make the new development possibilities accessible to you!
During the event you will find out, among others, about:
Novelties and updates at the www.wellu.eu website and the WellU store
New business tools available to everyone in one place - the website
Further foreign markets expansion
Our live events always surprise you with
new products… we won't let that change this time!
We simply cannot wait to tell you what were we working on recently.
The meeting will be held at the same time in three languages on three different platforms, but the only thing that you should remember is the address
at which, on
27.06.2020 (Saturday) at 10:00 AM
you shall find all exact information and webinar in your language!
"See" you!
Return to list