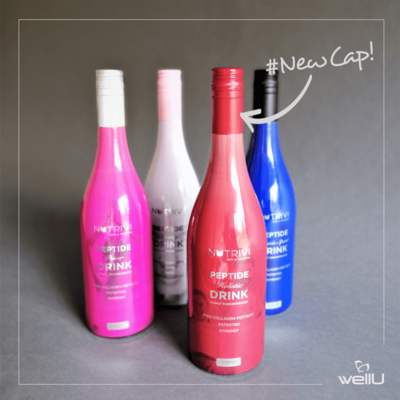 New, better closures of peptide drink bottles
if you had the opportunity to order Nutrivi peptide drinks recently, you probably already have bottles with a new type of closure.
The new cap with a flange means not only improving the aesthetics of the product packaging, but also functionality and safety during use.
The bottle is easy to open and close, stays tight after opening, and looks nicely.
We hope you going to like this change
:)
Return to list