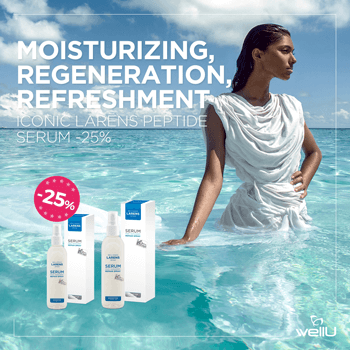 Moisturizing, regeneration, refreshment - iconic Peptide Serum -25%
Promo only until Monday, 20/8, (23:59) or until stocks last!
The first part of summer is behind us, and the sun does not stop coddling us. You probably ended up with your private stock of your favorite Larens Peptide Serum;)
Therefore, we are in a hurry with a little help and a lovely promo!
Now Serum Face, Hair & Body Repair Spray 250 ml and 150 ml
you will buy

25% cheaper*!
Seize the summer moment and use our offer, because it's only meant
while the stock lasts or until cancelled.
* -25% of point value
Return to list