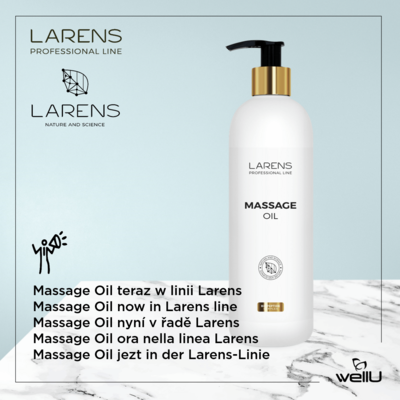 Massage Oil is now available in Larens line
a while ago we have changed the criteria of granting the Businesspartner PRO status and, in consequence, access to the professional line.
The line includes Massage Oil dedicated mostly to physiotherapists, masseurs, people dealing with manual therapies.


In order not to let decisions regarding the professional line affect this group, limiting their access to this product, we have decided to move Massage Oil from the professional line to the regular one.
We want this change to take place as soon as possible, therefore, in the initial phase, the oil available in the regular sale will still be contained in the package known from the Larens Professional line. Once this batch has been sold out, the Massage Oil will gain a new look, coherent with the Larens line.
Return to list