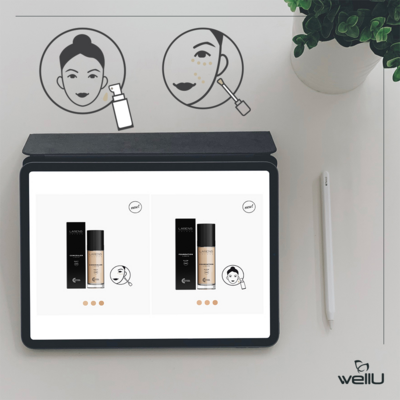 Is it foundation or concealer? You will not hesitate anymore!
The online shop has just launched a new signifying to help you distinguish at a glance Larens Colour Liquid Concealer and Larens Colour Liquid Foundation.
Next to the product picture in the shop you will see an icon showing the suggested application area and the applicator of the cosmetic.
Next to the Larens Colour Liquid Concealer there is a symbolic image with an eye and a sponge applicator, while the foundation has an icon depicting a face and a foundation pump.
We hope that such signifying will make your shopping even easier and more pleasant ?
Return to list