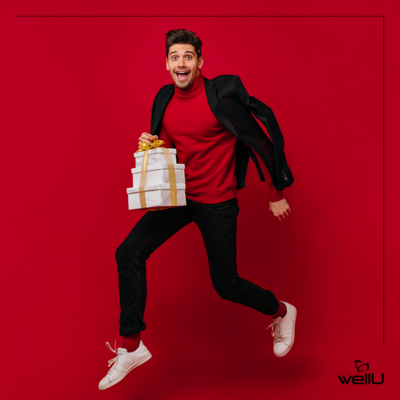 ❄ Important message: pre-Christmas orders
Dear Business Partners and Clients of WellU! The pre-Christmas period is a special time, when we all want to feel a bit of magic and warmth. In the WellU warehouses we are bustling about as Santa Clause elves to pack on time Your parcels. We add a grain of commitment, care and the best wishes to every of them. There are far more orders compared to the other months of the year, but we provide them for shipping on time.
When you write to us please remember that we do not have influence on the work of the external courier companies, though we know from the good sources that they are also doing their best. Unfortunately, the parcels' sorting plants are full. The external regulations related with the pandemic enforce special working conditions that delay the courier's deliveries.
The presents should be under the Christmas Tree – without a doubt. However, we ask you for patience and understanding. We keep our fingers crossed so as every jug of cream and a box with the diet supplements found its way before the Christmas to its addressee.
Return to list