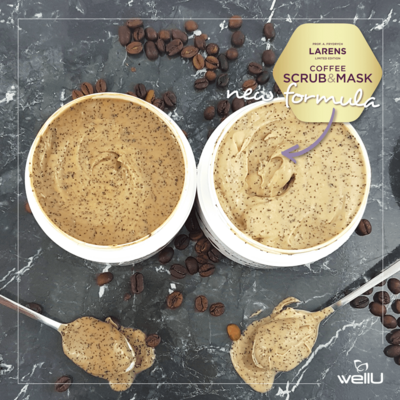 Good news! Changes in Larens Coffee Scrub & Mask
We have good news about your new favourite cosmetic - Larens Coffee Scrub & Mask. As you know, it's a limited edition product, each time we release only a short series of it to the market. Of course, it does have certain downsides to it, but also some undeniable benefits - we can, based on your feedback, improve our product.

It does seem that the scrub mask has won the hearts of all of you, but there is always a room for minor improvements.
We started with changing the texture
- the new version is less watery and more... fluffy. That makes the product more comfortable in the application and... even more delicious!
The new series is already in our warehouses - get ready for even more pleasant coffee sensations!
Return to list