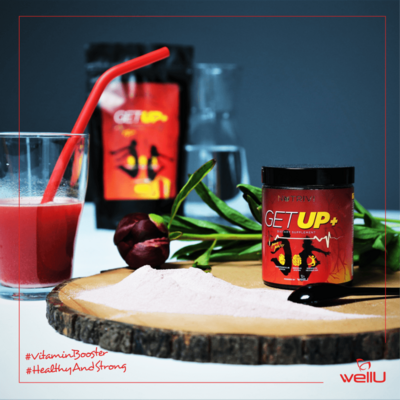 Get UP+ in a jar, already in our store
At the beginning of June, the new version of a diet supplement Get UP+ has been included in the Nutrivi offer. The product has appeared in a 200g string pouch which is, as we have commented, a refill pack for the glass container.


We are now pleased to inform you that Get UP+ is now available in its target form - a 100g jar with a measuring spoon, and you can get it from the wellu.eu store.

And so, starting from today at wellu.eu you can buy Get UP + in two different volumes and kinds of packaging, the choice is entirely up to you!
Return to list