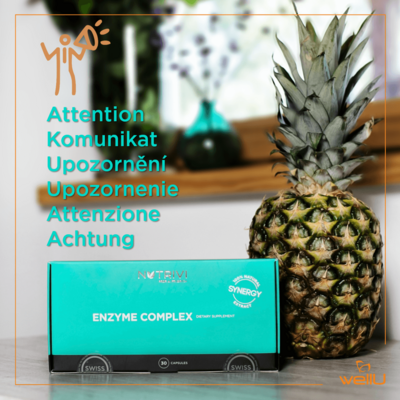 Enzyme Complex 30 capsules gets discontinued
Nutrivi Enzyme Complex is a dietary supplement based on proteolytic enzymes from papaya and pineapple. It supports digestion, promotes healthy intestines and, as result, also immune system inter alia.
The product is available in two sizes - 30 and 60 capsules.
Due to the significantly greater interest in larger packaging, we decided to discontinue the production of the 30-capsule Enzyme Complex.
The smaller packaging will remain on sale until stocks last, while the availability of the Enzyme Complex 60 capsules remains unchanged.
Return to list