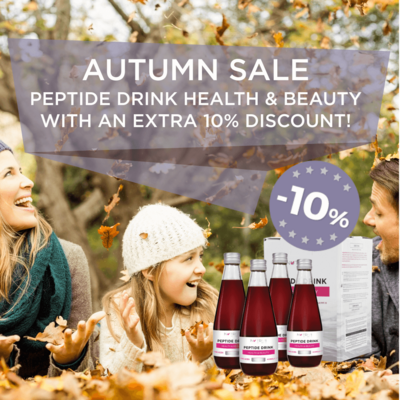 Autumn sale Peptide Drink Health & Beauty - starting from today buy with 10% discount!
We've got good news for you!
It is worth taking advantage of this offer and strengthening one's self im the best possible way: Peptide Drink Health & Beauty is a second to none source of amino acids and fish collagen peptides, 100% natural, of the most absorbable source and essential vitamin C and silicon from natural plant extracts. It supports immunity, contributes to faster recovery of sicknesses, surgeries and injuries. It's a unique, complete composition of active ingredients, which will help you to remain in good shape and feel great.
*valid until stocks run out
-10% of the point value for BP

Return to list