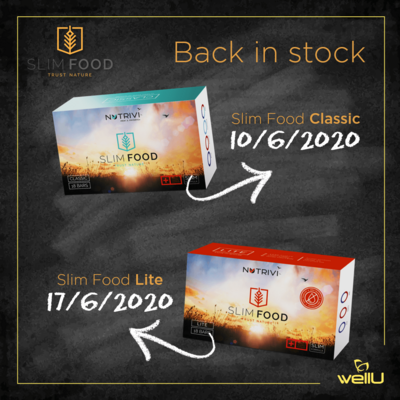 Attention! Availability of Slim Food bars
We would like to inform everyone waiting for Slim Food bars, that the Classic version will be available from 10.06, while the Lite version will appear on 17.06.
For less patient, we recommend Slim Food Intensive, whose fresh supplies are waiting on our storage shelves.
Return to list