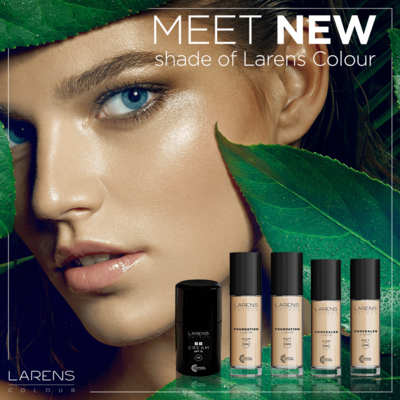 03 – Time to get to know the new shade of Larens Colour!
Have the first spring rays of the sun brushed your skin yet? Before they warm you up for good, it's time to change the make-up colours from the winter to the spring and summer ones! Today the liquid cosmetics Larens Colour offer has been supplemented by a new shade, perfect for a slightly tanned skin: "03".
Order Larens Colour products with the new shade version:
Another novelty from Larens Colour: Makeup Blender!
Get to know the versatile make-up sponge that will make application of the foundation and concealer easy. Perfect for contouring. It allows a precise finishing of make-up without trails and stains.
Properly profiled shape enables even spreading of the cosmetics around the nose bends, eyes and lips.
Return to list